A Healthy System Starts and Ends With Security
You need a strategic plan that protects every layer of your IT ecosystem.
Most businesses have heard the horror stories associated with cybersecurity attacks.
Two examples include:
Companies that were forced to pay huge sums of money to rescue their data from ransomware
Malware that crashed servers, resulting in painful and costly downtime
And with the shift to an increasingly remote workforce—including more personal mobile devices connecting to company networks—the scope of what you need to protect has only grown wider and more complicated.
Challenge: Threats are more sophisticated, accurate, and widespread than ever before.
Increasingly, exploits are found in new places and equipment. If your company is breached, you can
suffer extraordinary losses, be overwhelmed with high costs to recover data, and experience irreparable damage to your reputation.
Solution: An MSP features a dedicated team of cybersecurity experts who supply complete protection and backup coverage. Look for industry-leading security framework credentials like certification by the National Institute of Standards and Technology (NIST) and ask them about their proactive monitoring and prevention strategies. For example, a fundamental, yet often overlooked vulnerability, is delayed or missed server patching. Your MSP should have a reliable and consistent plan for this common point of attack. 
Challenge: You are your own worst enemy. It's unfortunate but true: Untrained internal teams pose a great risk to your security. It's not their fault; they need experience and proper training on how to recognize evolving threats. Plus, adopting a company-wide methodology that establishes escalation protocols and covers best practices for handling data can empower staff to identify and report risks.
Solution: An MSP can show your staff threat examples in real-time, teach them how to avoid compromising your sensitive data, both on premises and remote, and create a closed-loop feedback process to avert future attacks.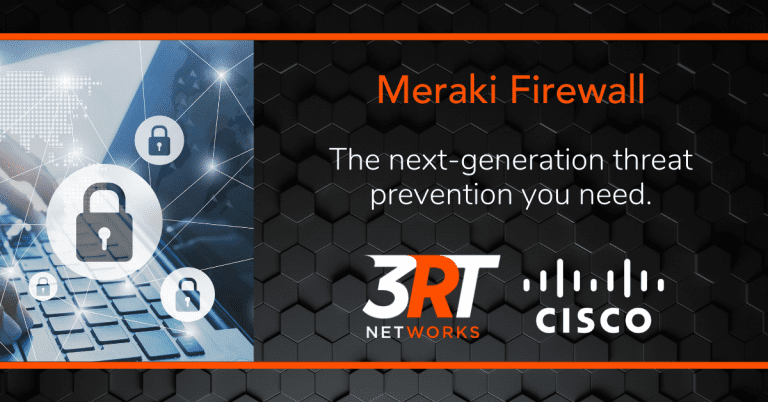 Learn more about 3RT's firewalls and how you can protect your business.